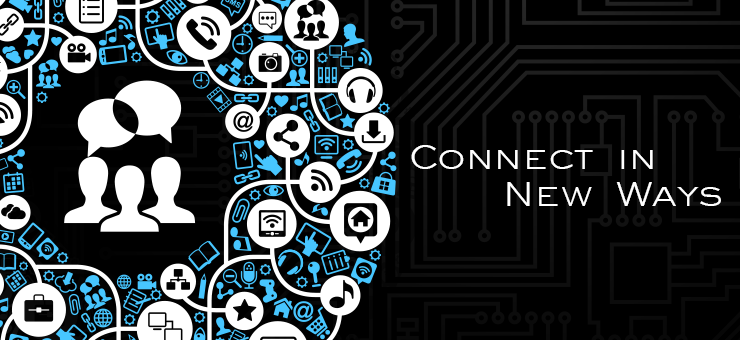 Many Keynote speakers use technology as a means to engage their audience and vary the form depending on the event and type of presentation. Technology can vastly expand a speakers opportunities to directly and indirectly engage their audience. Social media, customized conference media networks and innovative ways of sharing information make it fun and easy for speakers to connect in new ways. Here are 3 common technologies being used by some of the most sought after speakers to muster up engagement:
Apps
Event apps are becoming a commonplace addition to the media associated with conferences and special events. Trip Builder Media provides customized event app development services. Their apps include a broad range of informational and interactive options. An app may include speaker bios, direct links to schedules, event information and access to download handouts. The app even provides an option to allow attendees to send questions directly to a speaker throughout the event in real-time. Double Dutch, another vendor offering customized event apps, allows event administrators to analyze the data returned from polls, surveys and click-through rates within the app. As technology grows, so do the capabilities that event planners have to help bolster a great event and to ensure that their audience has plenty of options to engage and get involved.
Presentation Technology
Prezi provides a new and different way to walk audiences through information. Prezi has upside to a standard Powerpoint; the platform allows presenters to build a superior level of dynamic movement into the presentation. When using the Prezi platform, presenters can create presentations which zoom in and out, flow from graphic to graphic and include audio and film in a more fluid and dynamic manner. Much like mobile technology mentioned above, presentation technology is keeping up with the trend, allowing for a much more interactive presentation which ultimately keeps the audience engaged.
Social Media Platforms
While it is beneficial to provide branded or customized digital networking opportunities within an event, meeting people on virtual platforms they already use engages attendees on yet another channel. Utilize a speaker's Facebook page, Twitter, Instagram or other social media account as a platform for questions and discussion during their presentation. Set up a laptop, projector and an internet connection to show the discussions and questions on a screen near the speaker. We are a firm believer that social media helps drive a more laid back, yet engaging option for audience interaction. Audiences can enjoy the opportunity to contribute to real-time commentary during the presentation, all while adding a valuable question they would like answered.
Contact us to learn more about the technology-based tools available to make presentations engaging for audiences and turn speaking events into an ongoing resource for attendees.