Worldwide Speakers Group's thought leaders are true content creators & providers. Beyond their ability to move an audience while on stage, many of WWSG's most popular thought leaders are also bestselling authors. The right book can open your mind, foster invention, stir debate, and motivate change, which is just what these upcoming releases do. From a sweeping work of history and guide to U.S. diplomacy to an owner's manual on how to keep your brain young and healthy, these books will give you new insights from some of the greatest minds & global authorities in the world.
Ranging from Benjamin Franklin, Alexander Hamilton, and Thomas Jefferson to Henry Kissinger, Ronald Reagan, and James Baker, America in the World tells the story of American diplomacy. Both a sweeping work of history and an insightful guide to U.S. diplomacy past and present, Robert Zoellick works as a practical adviser to readers seeking to understand the strategic challenges of U.S. foreign policy during an era of transformation.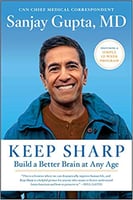 Throughout our life, we look for ways to keep our mind sharp and productive. Now, neurosurgeon Dr. Sanjay Gupta offers insights from top scientists all over the world, whose cutting-edge research can help you heighten and protect brain function at any age. Keep Sharp debunks common myths about aging and cognitive decline and works as an owner's manual to help keep your brain young and healthy regardless of age.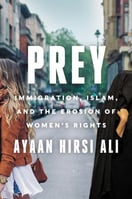 Prey: Immigration, Islam, and the Erosion of Women's Rights
Why are so few people talking about the eruption of sexual violence and harassment in Europe's cities? Deeply researched and featuring fresh and often shocking revelations, Ayaan Hirsi Ali's Prey presents startling statistics, criminal cases and personal testimony that uncovers a sexual assault and harassment crisis in Europe that is turning the clock on women's rights much further back than the #MeToo movement is advancing it.
A groundbreaking book that boldly claims the key to success in business is not talent, connections, or ideas, but the ability to persuade people to take a chance on potential. Drawing from his own business experience, countless interviews with some of tech's biggest innovators, and compelling case studies of classic success stories like Howard Schultz and Elon Musk, Suneel Gupta breaks down the six qualities of backable people that get others to take a bet on them.
The former White House Press Secretary and Communications Director, Sean Spicer analyzes our current political moment through the lens of politics and culture and discusses the importance of the 2020 election. Leading America, breaks down how President Trump has fought back against the Left, and examines all the ways conservatives can take a stand to uphold their values.