Finding the perfect keynote speaker is not always a quick and easy process. Moreover, it's difficult to keep track of new speakers and who's trending at any given time. To assist, we've created this quick reference list of some of WWSG's newest, exclusive speakers who are trending in the news right now.
1. Nancy Brinker - @NancyGBrinker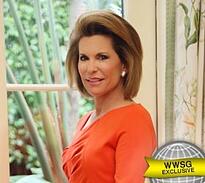 Nancy Brinker is the NYT best-selling author of Promise Me and regarded as the leader of the global breast cancer movement. Having founded and guided a billion dollar organization, Brinker shares with audiences the many lessons learned along the way. To date, the organization has invested more than $2.2 billion in breast cancer research, education, screening and treatment in more than 30 countries worldwide. Brinker's trailblazing recognition includes the Presidential Medal of Freedom and being honored as one of TIME magazine's "100 Most Influential People." Audiences are riveted and find her personal stories of tragedy and triumph to be a game-changer.
2. Evan Feigenbaum - @EvanFeigenbaum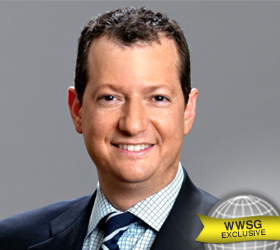 Dr. Evan Feigenbaum is one of America's leading experts on Asia. He is the former Deputy Assistant Secretary of State for South Asia and Central Asia. Feigenbaum is currently vice chairman of the Paulson Institute – a think tank fostering economic growth and environmental preservation in the U.S. and China – established by former Treasury secretary and Goldman Sachs CEO Henry M. Paulson, Jr. Dr. Feigenbaum's diverse career with Asia has spanned government service as a US diplomat, think tanks, the private sector, and three major regions of Asia—East, Central, and South.
3. William "Bill" Burns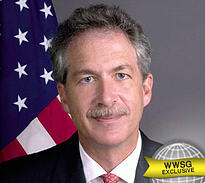 Bill Burns is known as America's "secret diplomatic weapon," Ambassador William J. Burns is the most distinguished and admired American diplomat of his generation. A former Ambassador to Russia and Jordan, Burns' credentials make him a highly anticipated and in-demand thought-leader for today's hot-button issues. He was named to TIME magazine's list of the "50 Most Promising American Leaders Under Age 40" and to TIME's list of "100 Young Global Leaders." Burns currently serves as the President of the Carnegie Endowment for International Peace, the oldest international think tank in the United States.
4. Maria Teresa Kumar - @MariaTeresa1
Maria Teresa Kumar is the founding President and CEO of Voto Latino. She is the host of Changing America on MSNBC and a frequent commentator on MSNBC, NPR and PBS. You may have also seen her featured at SXSW, Personal Democracy Forum, and TEDx. Hispanic Business lists her among the "100 Most Influential Latinos in America" and Fast Company calls her "one of the Top 100 Most Creative Minds" for her achievements at Voto Latino leveraging technology, celebrity voices, and media. Maria Teresa's rave reviews come from her deep subject matter expertise and her innate ability to tailor and deliver powerful messages for each audience and venue.
5. Ben Parr – @benparr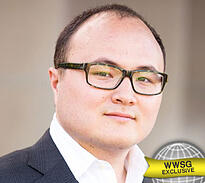 Keynote speaker Ben Parr is an award-winning journalist and commentator, author, technology and business forecaster, investor, behavioral economist, and has been named by Forbes magazine to its "30 Under 30" list of ones to watch. He co-founded the venture capital firm DominateFund and as the co-editor of Mashable has written over 2,400 articles regarding technology, business, and social media. Parr's work has been featured in a variety of media, including CNBC, CNN, Fox News, The Wall Street Journal, NPR and The New York Times. His newly released book Captivology explores how to capture attention in a world of information overload and diminished attention..
Worldwide Speakers Group proudly represents these 5 speakers for exclusive representation. If you're interested in learning more about these or other keynote speakers, contact us.