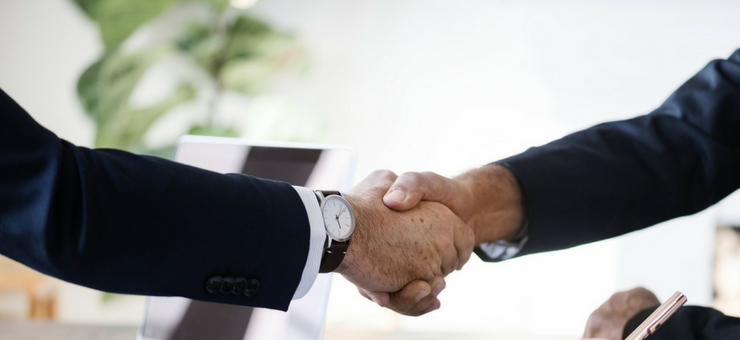 At the Worldwide Speakers Group, we value and appreciate all of partnerships in the global lecture industry. This especially extends to our trusted Speaker Series, who present communities and audiences across the country, with the chance to listen and learn from thought-leaders who have shaped the world.
One of our trusted partners, the Distinguished Speaker Series of Southern California, has been continuing their tradition of excellence for over 22 years, by offering Southern Californians in Beverly Hills, Pasadena, Redondo Beach and Thousand Oaks the opportunity to witness and experience six exceptional speakers each year. Co-founder and President, Sue Swan, answers a few questions below about the trusted partnership between her Series and a leading global professional services firm like Worldwide Speakers Group.
1) How do you choose which speakers to have on your lineup?
First, we survey the audience and our Series' members with a list of speakers. This gives us an idea as to which speakers are most appealing and interesting to them. Our subscribers want to learn, so the experience and speech must be both entertaining and educational. On top of that, we need variety in our lineup. Each speaker should provide something new and different to the audience. We try to keep the lineup politically balanced with diverse views.
Once our members have been surveyed, we work to bring six speakers for the season who will offer our audience an everyday, diverse voice.
2) What makes a speaker appealing to you audience?
After presenting speakers for 22 years, the best speakers are the ones who are articulate and have a professional presentation. With our series, expectations are high in regard to the quality of talk.
3)

Which speakers have been the most appealing to your audiences and why?
Some of our best speakers have been ones we have booked through WWSG. Just to name a few...
| | | |
| --- | --- | --- |
| Sanjay Gupta delivered both a compassionate and educational presentation that blew myself and the audience away. | Newt Gingrich was a highlight of the season when he treated audiences to his knowledge on both American and worldwide politics. | Ayaan Hirsi Ali's talk was so timely and powerful, and it gave the audience a different perspective on Islam in today's society. |
4) How can a Lecture Agency, like WWSG, be most helpful to a Speaker Series?
Firstly, the staff support at a lecture agency that works with the speaker is always appreciated. At a lecture agency, especially at WWSG, the staff prepares the speaker ahead of time on the needs and expectations of the particular audience. They understand and make sure the speaker's speech is tailored to this.
With WWSG, we have asked them to pursue speakers for our Series who traditionally don't participate in the speaker circuit. This wouldn't be possible without a lecture agency. WWSG has always gone the extra mile in terms of this and with their professionalism.
5) What are the top characteristics that you look for when working with a Lecture Agency?
We look for professionalism, integrity, confidence we're getting a fair price, and most importantly, that the agency has an intimate and positive relationship with their speakers. We want to be able to trust that when we go to them to discuss an issue or change, that they are able to quickly discuss with their speaker and get back to us. This happens the easiest and most efficiently when an agency has a genuine relationship with their speaker.
6) When booking a Speaker, do you consider who they are represented by? If so, why?
Yes, because we have had bad experiences in the past. The relationships we have with agencies are very important to us and our Series, and we aim to work with and include them every year because we know they can deliver and we won't have to deal as much with the maintenance of the booking.
7) Why is it better to book a Speaker through a lecture agency rather than directly?
The biggest reason we prefer to work with a lecture agency is the insurance. We have had instances where speakers are forced to cancel or reschedule, and an agency will jump in and help us find a replacement at a moment's notice. For example, one year a speaker in our lineup had a stroke, and the lecture agency we booked him through helped us find a substitute. It is impossible to predict issues that may arise, such as health problems, weather, etc., but an agency can surely provide support.
Also, in terms of our events, they tend to be complicated, and the support of a lecture agency is always helpful when creating contingency plans and preparing the logistics of each participating speaker.
8) What are the most important things a lecture agency can do for a Client prior to, during and after an event?
The most important thing a lecture agency can do for a client like us, a Speaker Series, is prepare the speaker for our unique format and event. The preparation is key to the success of our event and the speaker's performance.
This also falls in line with having a good relationship with the speaker. When the lecture agency has a positive and close relationship with them, it is easy to communicate and smooth out any issues that arise.
In relation to WWSG in particular, they have always put both their client and speaker's needs at equal importance. The Distinguished Speaker Series of Southern California has always been appreciative.
Final Thoughts
At the Worldwide Speakers Group, the feedback we receive from our client's is the most important tool we have when it comes to bettering ourselves as a top global professional services firm. Trusted clients, like the Distinguished Speakers Series of Southern California, are always a pleasure to work with because of their valued partnership. Every year, they require new speakers to present to their audiences, and every year they come to us to help them choose and procure the perfect ones.
On top of providing speakers, the Worldwide Speakers Group also offers innovative solutions in the global lecture industry to corporate, trade, education and commercial customers worldwide. With our intimate and consultative support service, from concept creation to speaker selection and attainment to logistics/event coordination, WWSG always goes the extra mile and delivers full-service support and assistance to all clients and speakers.