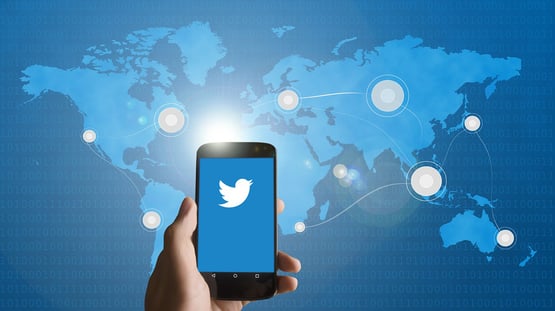 Social media remains on the rise and is now very popular in the professional workplace, making it a great asset. Twitter can be used as an online, collective, and interactive way of taking notes, not to mention that live-tweeting is a great way to get your audience involved with what is happening in the moment. Here are a few tips on how best to live-tweet a professional speaker event and some of its derived benefits.
Before the Event
Choose a Hashtag
A hashtag is very important. Twitter uses hashtags as a simple way to highlight keywords or event actions that you want to be tracked from followers all over Twitter. This is a great tool for setting a focus and also for aligning your Twitter efforts so that all live-tweets can gain traction. Make sure your professional hashtag is:
Short so users have more characters for their actual tweets
Easy to remember
Not already in use
Ready when your event starts
Here's an example of a hashtag used at a conference coming up this September focused on Marketing. The hashtag is #INBOUND15 which highlights the conference itself and the year, allowing people to promote and live-tweet during the conference or even well before it. This hashtag is unique and can be easily followed by the masses.
In the days leading up to the event, promote your hashtag every way you can. Releasing it beyond social media will only help followers pick up on your event; insert it in emails and on any newsletter about the event. You want your attendees to know you have an official event hashtag.
During the Event
When something pops into your head and you want to share it with your audience or you hear an inspirational quote from the speaker, post a tweet using your official hashtag. If you ever have to make a decision whether to shorten your tweet or leave out the hashtag, always shorten your tweet. Your hashtag should be used across the board to help achieve a bigger reach, as well as branding your tweets to the event they are associated with.
Live-tweeting is great for interacting with your audience. The importance of the event hashtag is to:
Answer questions
Retweet favorite/positive comments about the event
Ask your own questions - make sure these questions will be answered with positive feedback and avoid any that could possibly draw negative comments about the event
Include speakers' Twitter handles to promote them, as well
After the Event
When your event is over, it's a great and fun idea to compile some of the more eye-popping tweets of the night into a blog post or recap. Include a mix of your own tweets and tweets from attendees. By adding attendees' tweets, you are building a great follower base by featuring them and their content. This will help attract others to your future events, as well as to build a foundation for social promotion.
Benefits of Live-Tweeting
Feedback
One "post event" benefit of live-tweeting is feedback. Following the official events hashtag allows you to pick up on feedback from attendees, whether positive or negative. This also gives you a great platform to answer that feedback. Showing responsiveness and attention can help change a potential negative connotation into a positive, all because you took the time for social customer service.
Remote Audience
Live-tweeting is also a great source for those who couldn't make the event. Twitter has been recognized as one of the best sources for breaking news so, relating to events, it gives the remote audience a platform to keep abreast of what is happening live.
Promotion
Interest level in your event will go up if you are able to live-tweet with some consistency. It shows that your event or organization is using modern trends in technology, giving the consumer an easy way to interact. Promotion can start months in advance. A great practice is to build hype around your speakers, start rolling out the announcements of who is speaking a couple months before. This helps build engagement well in advance.
Live-tweets are a huge bonus to every event or conference, yet the first step is to always secure the perfect speaker. Simply contact us for keynote speaker ideas and options for your next event.