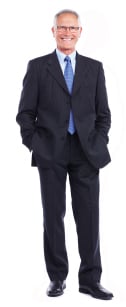 Selecting a keynote speaker is one of the most critical aspects of planning a meeting. Certainly, it's fundamental to book the venue, schedule the sessions, plan the catering and think through the agenda, yet from the perspective of the attendee, the power of a keynote sets the tone for the entire event.

There are many ways to select a speaker and many categories of speakers from which to choose. For example, you can have a business keynote speaker who is a sports celebrity who focuses on motivation and the importance of training. Or you could have a newscaster who discusses the tenacity needed to get the scoop under pressure and relates that to sales motivation, organizational inspiration or team performance.

The trick to having the best keynote speaker is to take a comprehensive approach to your event and examine all the factors that will create a successful meeting. Here are the 5 steps to setting an effective tone with a speaker's keynote:

1. Thoroughly Explore Your Industry and Organization
What will appeal to your industry? What is the latest news within your industry or organization? What are the hot button issues? Who would be able to address the goals, people, culture, clients and competitive landscape?
2. Understand Your Audience.
Who is in your audience? What are the demographics, the mindset, and the expectations? Most important, what do you want the 'take away' from the event to be? This will set the tone for the type of speaker and the message you want delivered.
3. Identify the Message and Messenger.
Even within a specific subject area, there are a myriad of speakers addressing different aspects of that topic and one that handle the same aspects but in dramatically different ways. There may be several business keynote speakers who could suit your audience – and many who would not. The trick is to distill these speakers into a strategic business rationale and topic that will effectively deliver your message and fulfill your meeting objectives.
4. Consider Touchpoints Outside the Keynote.
Are there opportunities to have the speaker interact with the audience? Would a cocktail reception with key sponsors be helpful, or small roundtable session with the speaker and your leadership? Creatively interjecting the keynote speaker into a pre-event newsletter or post event article may also strategically reinforce the event's messaging.
5. Speaker Management/Event Coordination.
When you work with a speaker, it's important that all parties are on the same page and have shared expectations. Clarity regarding time/place, roles and responsibilities is critical to a smoothly flowing keynote event. Having all parties clear on what is to be presented in the keynote speech will assure that your speaker will deliver a powerful message to your audience and set the tone for a successful event.