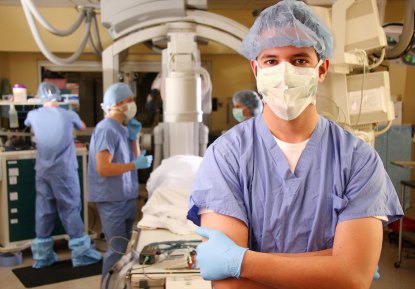 Whether you agree that healthcare should cover the cost of contraception or not, there is no question that this week, healthcare reform made headline news. A student by the name of Sandra Fluke was criticized by radio host, Rush Limbaugh, for openly discussing her support of having contraception covered by healthcare insurance. Although Mr. Limbaugh issued an apology over his choice of words, which included "slut" and "prostitute", the sting of his criticism caused a public outcry.

Healthcare keynote speakers should be poised to cover this topic as well as other controversial pieces of healthcare reform legislation, especially during this politically charged election year.
The best leadership speakers for events related to the health care industry are speakers who understand the health reform legislation and how it may impact those who operate hospitals, clinics, pharmaceuticals, medical devices or medical services companies, as well as how it may impact businesses in general. Speakers who can discuss ramifications for new provider networks, accountable-care organizations and the impact of insurance companies are particularly valuable healthcare keynote speakers upon which to rely.

Understanding that the pros and cons of contraception may be best addressed by a woman keynote speaker, there are few women speakers who are at the forefront of medical topics and rival the experience and knowledge of Dr. Holly Atkinson. For over 20 years, Dr. Atkinson has been in the forefront of healthcare topics, including her roles as senior on-air Medical Correspondent and Chief of Medical Affairs for HealthiNation (the leading consumer health video network), Assistant Clinical Professor in the Department of Medicine at Mt. Sinai School of Medicine, and Adjunct Professor of Public Health at Weill Medical College of Cornell University. Dr. Atkinson has a unique blend of business experience, medical expertise and award-winning journalism, which she skillfully translates to relate emotionally and factually with audiences of all ages and genders.

Shifts in the health care marketplace and health reform legislation can also be addressed by an extraordinary leader who is arguably the most knowledgeable person in America on the impact of this dramatic change. Michael Leavitt is a former three-term Governor of Utah and United States Secretary of Health and Human Services. He currently advises states, insurers, companies and health systems on the navigating the most efficient and effective paths for their organizations and constituencies. Prior to his service in government, Leavitt built what is now the nation's second largest privately held insurance brokerage.

Using stories, metaphors and examples, Leavitt personalizes significant shifts in the health marketplace and provides insights to the strategic questions facing the healthcare industry today.

What does the healthcare reform mean for insurance companies, health care providers, employers and consumers? An expert keynote healthcare speaker can share their thoughts and perspective on the impact of these important changes.