By: Brittany, MTA, Event Coordinator, Worldwide Speakers Group, LLC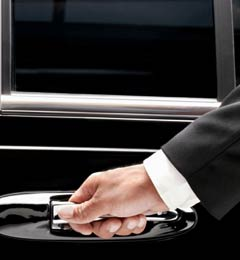 You're standing on the curb outside your venue waiting. As you take a moment to catch your breath, you begin to reflect on all the months you've spent working hard to plan the perfect event, down to every minor detail.
You reflect on some of the great moments, like when you secured that high-profile VIP speaker that everyone else wanted, the "ungettable get." Remember how much praise you received for booking him--that very same speaker you're waiting for...
Then, the black town car pulls up to your venue, and you walk up to your speaker with such excitement. The smile on your face says it all. As you extend your hand to greet your guest, you say, "Hello Mr., um, the Honorable, um Dr...," followed by an embarrassing pause.
The awkward smile you get from the speaker makes it obvious that, although well-intentioned, your greeting was inappropriate and is now the gaffe that will haunt you for the rest of the event.
Yes, this situation happens often, but can be avoided easily. It is important to cover all your bases when planning an event that features a high-profile speaker: this includes knowing how to properly address your guest since first impressions are very important and set the tone for the rest of the experience with the speaker. Not following protocol and using the wrong title may disrespect the speaker and will reflect poorly on both you and your organization.
Addressing a speaker in conversation is much different than writing to him or her in mail or email. The question of how to address a thought leader can often be answered by their office directly or the speaker's bureau. A quick guide of frequently asked questions (FAQs) are below followed by two great resources. Please contact us with any questions!
Examples of Common Address Questions
Question: My speaker has a PhD/Doctorate, but is not a practicing doctor. How should I address him/her?
It is appropriate to address this person as Dr. Name if that is what they prefer. You should follow their lead, or the advice of their office.

Question: The former Vice President of the United States is speaking at my event, am I to address him as Vice President?
The appropriate address for a former Vice President depends on their title before taking office. You will hear some continue to address them as Vice President, but this is actually incorrect. Use your judgment on this one.

Question: The former Chairman of the FDIC is speaking at my event; she introduced herself as simply "Sheila", should I still be formal and address her ?
In these cases, follow the lead of your speaker. It is always appropriate to address someone as Mr. or Mrs. /Ms., if you are uncomfortable using their first name. The respect is usually appreciated.
Two Great Address Resources for Planners:
Both resources provide the proper protocol and precedence listings for appointed officials (e.g. Supreme Court Justices, Cabinet Secretaries, the Diplomatic Corps, etc.), elected officials (e.g. Senators, Members of the U.S. House of Representatives, etc.), doctors, lawyers, professors, judges, and various other officials.