By: Brittany, MTA, Event Coordinator, Worldwide Speakers Group, LLC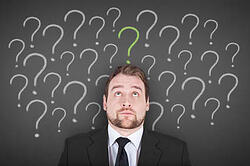 By nature, the event planner in an organization is behind the scenes and under the radar. Some work for months, even years in advance towards a signature event or conference.
Others manage weekly or monthly meetings of varying size and importance. Some even coordinate the daily activity of a venue, but all are out of the spotlight. With the exception of the David Tutera's and Colin Cowie's of the industry, the average event planner is known only internally, and by other industry professionals.
Though the planner is rarely seen, their work often serves as a calling card for the organization. Attendees might not know who to thank for their amazing conference experience, but their attitude towards the organization is absolutely shaped by that experience. Likewise, a thought leader might never interact directly with a coordinator, but the on-time arrival of their car and attention to dietary restrictions has a major impact on their performance.
The dichotomy of impact versus visibility puts planners in a unique position. Their opinions and ideas not only affect budgets and schedules, but shape perceptions and feelings both inside the organization and externally. A savvy planner walks a tightrope between leading and following in their organization. There are a few things to keep in mind when straddling this fine line.
Present Ideas through the Proper Channels
Whether in a large organization, or a boutique agency, following protocol is the best way to accomplish goals. Planners should funnel their new ideas and changing needs through the system their organization has set up to ensure appropriate respect and consideration is paid.
Back up Budget Changes with ROI
Return on investment has become a huge requirement for the events industry. Gone are the days of spending hundreds of thousands of dollars on a meeting or event with no measurable return. Planners have to be creative in communicating the benefits and positive impact of their work.
Work for Impact, Not Accolades
Begging for recognition or compliments is a sure way to annoy your supervisor and colleagues. Planners should let their work speak for them and invest their time in the impact of their events. While higher-ups will likely not recognize the midnight call to make sure the cross-country flight is on time, they will appreciate the fully engaged speaker that makes the opening address. The impact of the planners work will resonate throughout the organization, even if there is never a personal thank you.
Addditional Information
For additional information on speaker logistics, please download "The Meeting Planner's Checklist For Keynote Speakers." The checklist has some of the top questions you need to consider and answer to ensure that your keynote speaker will be a powerful draw to your meeting, and will resonate well with the audience. With this checklist, you can be sure that your keynote speaker will be an attractive and effective addition to your event!