WWSG & Our Keynote Speakers wish you a happy holidays and a great 2013 filled with many successful speaking events and conferences!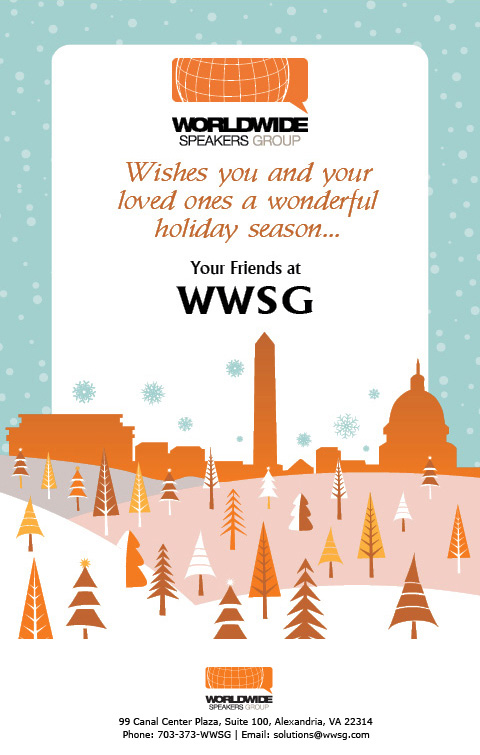 WWSG would like to assist you in finding the right keynote speaker for your next event. Please let us know how we may assist you!
WWSG is honored to represent the world's most prominent and engaging speakers, such as Secretary Chao, Newt Gingrich, Sheila Bair, Carly Fiorina , Robert Zoellick, and Russell Simmons -- all of whom selected WWSG due to our unwavering dedication to unsurpassed service for clients and speakers alike.

WWSG's mission is to provide an unprecedented and unparalleled level of support, service and value in the speaker industry. To learn more about WWSG and our new approach to fulfilling your needs and objectives, contact us now at 703.373.WWSG (9974) or visit WWSG.com.