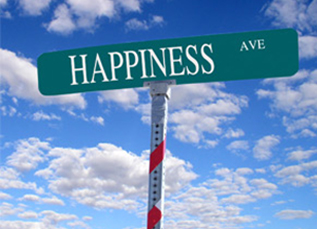 Winston Churchill's words, "a pessimist sees the difficulty in every opportunity; an optimist sees the opportunity in every difficulty," have never been more relevant than in today's economic environment.
As organizations face many potential setbacks in finances and resources, their culture risks becoming more pessimistic, and a drop in morale ultimately follows. How will your organization keep from getting caught in this downward spiral?
In thought-provoking, fascinating and inspiring presentations, our speakers can help your organization learn new ways of thinking that will transform challenging times into opportunities, boost employee morale, and almost certainly increase organizational productivity.
Below are a few of our most requested speakers on positive psychology and innovative approaches to increasing productivity. Please let WWSG know how we may bring one of these, or any of our other distinguished speakers to your next event. We may be reached at 703.373.WWSG or solutions@WWSG.com.
WWSG Top Thought Leaders on Positive Outlook & Psychology
| | |
| --- | --- |
| | Shawn Achor: The Happiness Advantage: A decade of research shows that 75% of job success is predicted not by intelligence, but by optimism, social support network and the ability to manage energy and stress in a positive way. Based on his book, The Happiness Advantage, Achor explains what positive psychology is, how much we can change, and practical applications. |
| | Steve Rizzo: Drilling For Optimism: In times of economic distress, opportunities don't disappear; they simply manifest in new and different ways. Optimism is the key to being able to recognize these opportunities when they arise. This program examines the real power of optimism as a currency that creates storm-weathering attitudes and allows the flexibility to identify alternate routes to success. |
| | Dr. Jill Bolte Taylor: 90 Seconds to Happiness: How to Get Your Brain to Do What You Want It to Do - Dr. Taylor educates audiences on how they can create a healthy environment so the cells comprising the human brain may exhibit optimal health and performance. |
| | Jim Mapes: Imagine That!: James Mapes, the leading authority on psychology of "applied imagination," demonstrates that success is achieved by a clear understanding and application of the mind. Mapes stretches people's perceptions to see new possibilities and how their imagination works. |
| | Kyle Maynard: No Excuses!: Mixing humor and hard truths, Kyle Maynard shares what it takes ot persevere despite setbacks. Everyone has the ability to overcome. Born with a condition that has left him with arms that end at the elbows and legs that end near his knees, Maynard managed to become one of the top wrestlers. |
| | Sam Glenn: Reviving a Positive Spirit: With humor, insight and a creative art presentation, Sam Glenn rekindles your organization's best attitude. It's not just about having a positive attitude--it's about putting that attitude into action. Transform your group into energized and empowered Attitude Kickers! |
Please let us know how we may bring one of these, or any of our other distinguished speakers to your next event. We may be reached at 703.373.WWSG or solutions@WWSG.com.