How Does Your Organization Use Social Media to Its Advantage?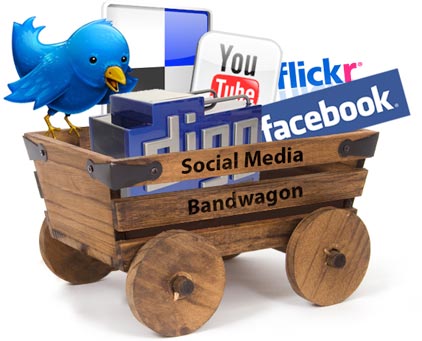 You may have heard of Facebook, Twitter, LinkedIn, YouTube, and Pinterest, but what about Hi5, Skyrock, 51.com, MeetUp, or Cafe Mom? More importantly, which of these sites will expand the reach of your organization, and which won't?
The world of social media is changing by the nanosecond. Yesterday's MySpace is today's Facebook, and it may be an entirely different site tomorrow. In thought-provoking and game-changing presentations, our speakers can help your organization stay ahead of the trends, and learn how to use them to your advantage. Additionally, our speakers can show your organization how to tie social media to your bottom-line--from relationship building and revenue generation, to increased productivity and employee morale. Social media offers a world of opportunity!
Below are a few of our most requested speakers on social media. Please let WWSG know how we can help bring one of these, or any of our other distinguished speakers to your next event. We may be reached at 703.373.WWSG (9974) or solutions@WWSG.com.
WWSG Top Speakers on Social Media
| | |
| --- | --- |
| | KELLY McDONALD: Using Social Media to Grow: A nationally recognized marketing expert, McDonald has been featured on CNBC, in BusinessWeek, on CNNMoney.com, and on Sirius/XM Radio. McDonald helps audiences learn the ropes of how to use social media effectively in order to reach new & existing customers with relevance. |
| | SCOTT KLOSOSKY: Trends & Generational Issues: Powerful, passionate, and creative, Klososky is a leading technology visionary whose technological revolutions are now industry standards. Klososky offers audiences a unique point of view with stories from his extraordinary experience as a digital business pioneer. |
| | JEFF JARVIS: What Would Google Do? An astute observer and analyst of technology & media, Jarvis illuminates the new worldview of the internet generation: a customer-driven, user-generated, niche-market-oriented, customized and collaborative universe that challenges but also opens up new opportunities. |
| | RYAN ESTIS: Technology & Innovations: Renowned business performance expert, and top leadership consultant at McCann-Erickson Worldwide, Estis is helping companies, managers, leaders and sellers more effectively connect via social media and other digital platforms. Estis helps audiences understand and realize the opportunity associated with social media and marketing strategy. |
| | GINA BIANCHINI: The Future of Work & Social Platforms: Bianchini is the founder of Mightybell, and was the co-founder and former CEO of Ning, a social platform with 50+ million registered users. Bianchini educates audiences about how to create unique social media experiences for customers, while also leveraging it for your recruiting, training and team building. |
| | TERRY BROCK: Portable Technologies for Sales Power: An internationally recognized speaker and business coach in the areas of marketing and technology, Terry Brock shares with audiences around the world how to leverage technology to enhance business relationships and productivity. He shares his many insights-- including how technology can attract more business. |
Please let us know how we may bring one of these, or any of our other distinguished speakers to your next event. We may be reached at 703.373.WWSG or solutions@WWSG.com.