How Can Your Organization Take Advantage of the Green Economy?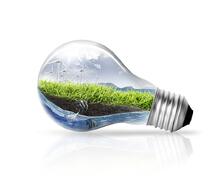 Will gas prices continue to sky rocket? When will the oil run out? What renewable energy source has the most promise? Why are good prices expected to increase dramatically? How will global warming impact us?
Our speakers at Worldwide Speakers Group provide profound insights into your critical questions on energy and the environment. They are the most tapped resources on the latest energy and environmental trends. They can share their strategies for how to be green and develop a sustainable competitive edge.
Please take a moment to read below about these experts and what they can offer your audiences. Let WWSG know how we can help bring one of these, or any of our other distinguished speakers to your next event. We may be reached at 703.373.WWSG (9974) or solutions@WWSG.com.
| | |
| --- | --- |
| | JIM NUSSLE: Creating Green Strategies to Increase Your Organization's Growth & Achieve Success As current President of Growth Energy—the fastest growing trade association of 140 renewable energy companies— and former director of the Office of Management & Budget (OMB), Jim Nussle served on the founding board of the organization and was recruited by his fellow board members to help lead the organization to achieve its strategies and continued dynamic growth in the energy sector. |
| | NEWT GINGRICH: A compelling Approach to Energy Issues & The Opportunities for Your Organization As Former Speaker of the U.S. House of Representatives, Newt Gingrich offered pragmatic energy solutions that drove the economy, lowered prices and promoted security. Speaker Gingrich presents a compelling approach to unleashing America's full energy production potential, creating jobs, lowering gasoline and other energy prices, increasing government revenues and bolstering national security. He offers deep insight into various energy solutions that can help guide your organization. |
| | DIRK KEMPTHORNE: The Holistic & Innovative Approach to Energy Solutions Former Secretary to the U.S. Dept. of the Interior and two-time governor of Idaho, Sec. Kempthorne led major environmental and energy initiatives at the national level. Specifgically, he increased government focus and investment in reliable, domestically-produced energy, including renewable energy, while balancing the need for environmental protection. Kempthorne has been a transformational voice in the debate over the future of energy, providing a holistic and innovative approach to the production of energy. |
| | ANDREW WINSTON: Proven Environmental Strategies that Will Give You a Competitive Edge Leading environmental strategist & green business expert, Andrew Winston has proven ideas for how companies can use environmental strategy to innovate, create value and build a competitive advantage. He is a bestselling author of two books: Green to Gold, a guide to what work and what doesn't when companies go green; and Green Recovery, how environmental thinking helps organization survivie and actually prosper during an economic downturn. |
| | KENT MOORS: Managing the Coming Energy Crisis & How Organizations Can Prepare Dr. Kent Moors is a world-renowned expert on oil and natural gas policy in addition to global risk management. He is the founder & director of the Energy Policy Research Group and often advises leaders at the highest levels of governments and industries in 25 countries. He is also a regular energy analyst on FOX and has pioneered a new approached to combating organizational risk and managing the coming oil shock. |
| | LESTER BROWN: On the New Green Economy & How Organizations Can Take Advantage A noted environmental thought-leader, Lester Brown is President & Senior Researcher at Earth Policy, a non-profit environmental research organization. Ahead of his time and one of the first leaders to emerge as part of the green movement, Lester's writings were requested in 1986 by the Library of Congress, noting that his writings and work had "already strongly affected thinking about problems of world population and resources." Brown has 24 honorary degrees and has authored or coauthored over 50 books. |
| | JOEL MAKOWER: The Guru of Green Best Practices As a preeminent authority on green business and corporate sustainability, Joel Makower was named "the guru of best green business practices" by the Associated Press. For 20 years, Makower has guided global corporations in aligning environmental responsibility with core strategy and business success. As Executive Editor of GreenBiz.com, he has a unique understanding of the opportunities and challenges in the new "green economy" and shares best practices for selling in the green age. |
Please let us know how we may bring one of these, or any of our other distinguished speakers to your next event. We may be reached at 703.373.WWSG or solutions@WWSG.com.