Big data has been used to mitigate the H1N1 outbreak, reduce urban crime, and has even been harnessed to win elections. So, what is big data? Why should we care?
Big data is, quite possibly, one of the future's most valuable assets. A recent Gartner study forecasts that organizations taking advantage of big data will outperform their competitors by 20% or more. Big data will change how we do business and how organizations operate. Big data will enable you to make better decisions about your customers.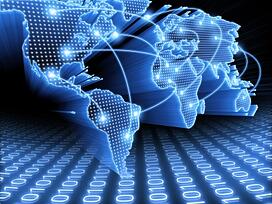 Definition: Big data is a collection of data sets that grow so large that they become difficult to work with and analyze using traditional data processing applications or database management tools.
Big data is the intersection of anthropology and technology. Inevitably, as the use of big data continues to permeate both industry and society, ethical and privacy issues will arise and be debated vigorously.
Many of our speakers at Worldwide Speakers Group are some of the most tapped resources on big data and can provide profound insights into your critical questions surrounding this new information revolution.
Please take a moment to read below about these thought leaders and what they can offer your audiences, and let us know how we can help bring one of these, or any of our other distinguished speakers to your next event.
TOP SPEAKERS ON BIG DATA
| | |
| --- | --- |
| | MIKE WALSH: A roadmap for Success in the Big Data Revolution Mike Walsh helps to prepare business leaders for what's next. Walsh's expertise is explaining new patterns of consumer behavior and disruptive technologies in emerging markets. His advisory work and keynote presentations provide unique insights into the growing influence of new markets on breakthrough innovation and business transformation. Walsh distills the most relevant insights into tailored keynotes that allow any audience to not only understand, but also start to influence the future direction of their industry. |
| | MARC STAIMER: Turning Big Data into Better Decision Making, Big Money & Big Opportunities Marc Staimer is widely known as one of the leading storage market analysts in the network storage and storage management industries. He is a leading consultant in the areas of strategic planning as well as product and market development, and his years of research into the MIS community give him uniqye business, systems, and market expertise. Based on his 30 years' experience, Staimer shows how big data analaytics solves problems and how to turn Big Data Analytics into a competitive advantage-- profits. |
| | VIKTOR MAYER-SCHÖNBERGER: The Big Data Revolution-- Changing How We Live, Work and Think Viktor Mayer-Schönberger is acclaimed for his ground-breaking research into the role of information in the networked economy and is a visionary thinker about information innovation and governance, data privacy, memory and forgetting in a digital age, electronic government, and-- of course-- big data. He is the Professor of Internet Governance and Regulation at Oxford University's Internet Institute and a faculty affiliate of the Belfer Center of Science and International Affairs at Harvard University. |
| | PATRICK SCHWERDTFEGER: From Analytics to Algorithsm, Monetizing BIG Data Patrick Schwerdtfeger is a leading authority on global business trends, including big data, self-employment and the social media revolution. Schwerdtfeger discusses how to reveal the wants and needs hidden inside the data and how to convert that into profitable services through algorithms, which will drive future profits. His speech reviews a series of case histories where companies have made the leap from data accumulation to increased profits, inspiring creative ideas and offering tactical guidance for engineers and executives alike. |
| | ERIK QUALMAN: Leveraging Big Data to Generate More Sales Leads & Increase Revenues For the past 16 years, Erik Qualman has helped work in the online marketing and eBusiness organizations of Education First, Cadillac, EarthLink, Yahoo, Travelzoo, and AT&T. He is a columnist for ClickZ, while also owning the social media blog socialnomics.com. He shares how top tier organizations convert unstructured data into actionable information to drive incredible bottom line results. Qualman showcases how big data can be harnessed to win elections, track the outbreak of the flu, reduce urban crime, generate more sales leads, dramatically increase revenue and beyond. |
| | Follow WWSG for exclusive updates on our speakers |