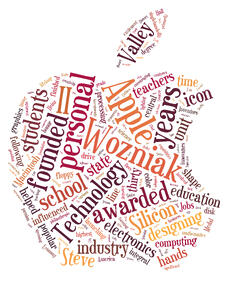 Silicon Valley icon. Notable Philanthropist. Co-founder of Apple Computer. Muse for many disruptive technologies: iPod, iPhone, iPad. Co-inventor of the Apple I & II. He is "Woz." Steve Wozniak.
Worldwide Speakers Group is proud to be one of two lecture agencies representing such a defining leader of our time—Steve Wozniak. WWSG offers direct access to one of the world's most highly sought-after, outspoken and provocative entrepreneurs and business leaders of our generation. We are thrilled to offer Steve Wozniak to our customers around the world.
The Woz Experience:
He's not a speaker; he's an entirely new kind of experience.
In Woz, everything is possible. You will experience it all as he channels his inner trifecta: the inventor, the entrepreneur and the techie. He'll mesmerize you, surprise you, challenge you, and inspire you to be more. You will leave Steve Wozniak's presence with a new sense of self brought on by a series of epiphanies. The Woz experience will forever interrupt your norm, enticing you to take the path less traveled.
Wozniak is known for being candid and provocative. He truly cares for audiences. Steve Wozniak takes a very customized approach to each presentation he delivers—no two speeches are alike. His keynotes are tailored specifically to the audience and event. He speaks directly with the event host to craft a topical focus that is unique, conversational and an excellent tie-in with the overall event theme. The result is a highly personalized, unforgettable experience delivered by one of the most influential pioneers of the technology industry.
TEN THINGS YOU DIDN'T KNOW ABOUT KEYNOTE SPEAKER STEVE WOZNIAK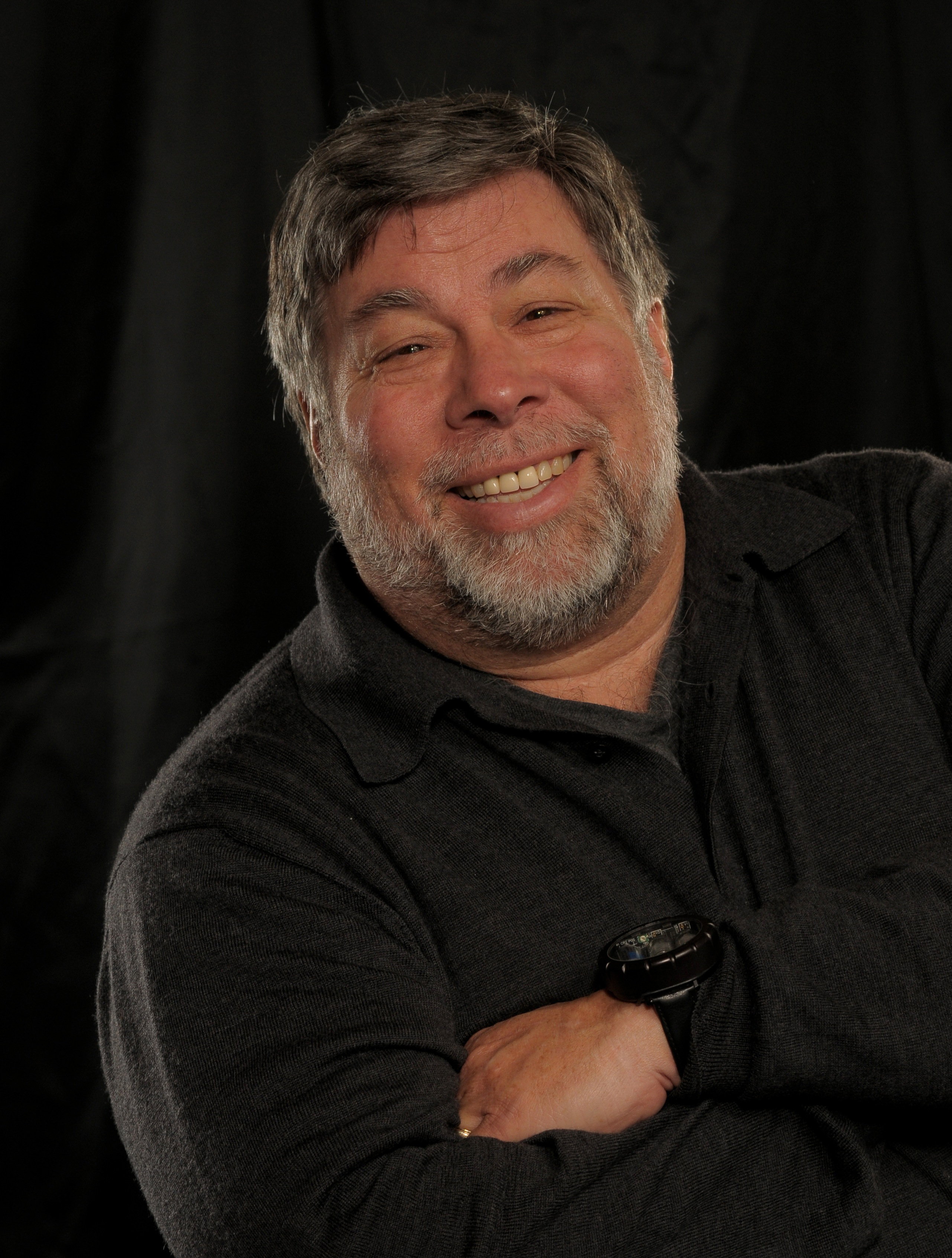 The Icon behind the Curtain:
This one-of-a-kind has his own Guinness Book of World Records of achievements, but here are a few facts you might not know about the Woz:
During his 2013 commencement speech at UC Berkeley, Wozniak gave students two hapinness equations: Happiness equals S-F (smiles minus frowns) and happiness equals F cubed (food, fun and friends).

He had a Ham Radio license in the 6

th

grade, and was influenced by his father who had a job in an electronics field and who taught young Steve the basics of electronic components.

Steve was put on probation for "computer abuse" after orchestrating a variety of pranks, a pastime shared by his future business partner Steve Jobs. Together they built the first digital "blue box" which allowed them to make [illegal] toll-free calls.
Wozniak is a sworn member of the freemasons.
Steve Wozniak is a 1997 Fellow Awards Recipient at the Computer History Museum in Mountain View – for his "invention of the first single-board microprocessor-based microcomputer, the Apple I."
Woz lost his memory after a small plane crash. He couldn't recall the crash, nor could he remember day-to-day events. He credits the power of using logical thought processes in healing and recuperating his memory functions.
Wozniak plays on a Segway polo team, the Silicon Valley Aftershocks.
Woz dropped out of UC Berkeley in the 1970s but returned in the late 1980s, enrolling under the assumed name Rocky Clark. The UC Berkeley engineering website has a photo of Dean emeritus Karl Pister with engineering student Rocky.
Wozniak founded the Electronic Frontier Foundation, an organization that defends free speech, privacy, innovation and consumer rights.
Steve was inducted in the Inventers Hall of Fame in 2000. His official invention listing there: "Microcomputer for Use with Video Display Personal Computer, Patent Number (2) 4,136,359."
He hasn't disconnected from the internet since the 90s.
To read more about the Woz legacy, please visit his complete biography.
Get important updates and exclusive features by following WWSG: