Today's Congress: Function or Dysfunction?
NY Times' Matt Bai, a Top Speaker on Politics, Explains the Gridlock
News of Senate filibusters, bills stopping dead on the House floor, and committees holding up important legislation, continues to plague our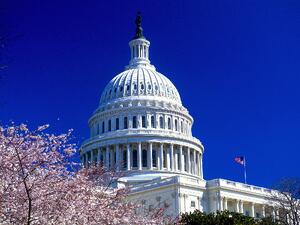 nation's headlines. The word Congress has become synonymous with gridlock. Like DC rush hour traffic, our country is idling and not headed anywhere. Is a lack of leadership to blame? Has the Congress always been this stifled?
The U.S. Capitol was once a beacon of hope, integrity and strength, and has sadly deteroriated in symbolism. In his second installment of exclusive podcast series on the U.S. political system, New York Times Magazine Chief Political Correspondent Matt Bai, a top speaker on politics, discusses political gridlock and the leadership deficit on Capitol Hill.
Part I: Political Gridlock
"I think when one of these parties, and more specifically when a candidate from one of these parties, can articulate a really modern vision-- something that feels like it really moves beyond the 20th century, pulls the country forward-- I think that will be very compelling to Americans."
In this segment, political speaker Matt Bai blames political gridlock on a Washington power struggle. With both parties setting their sights on regaining power in the next election, they have each prioritized ideology over compromise. The ensuing gridlock has left the U.S. in a state of immobility. (Transcript available here).
Part II: Political Leadership
In Part II, Matt argues that the deficit of political leadership is due to an outdated primary process that gives an ever-more dwindling number of die-hard activists control over nominations. The system needs reform; only then will we see more flexible and experienced candidates rise to the top. (Transcript available here).
Sneak Peek of the Next Segment
The final segment of the Matt Bai podcast series, titled Post-Boomer Politics in the Age of Transparency, will be available on July 11th. In this segment, Matt looks at post-boomer politics by exploring generational divides and the impact of social media and younger generations on national elections. For exclusive access to these videos and reminders of new releases, follow Worldwide Speakers Group on LinkedIn, Twitter and Facebook.
As the Chief Political Correspondent for the New York Times Magazine, Matt Bai has his finger on the pulse of contemporary American politics. He covered the 2004, 2008 and 2012 presidential elections, and is a respected thought leader on generational change in American political society.
Stay posted on upcoming podcasts by following WWSG.