In today's world, industrial activity, consumption, and land development have become ordinary ways in which we work and expand our societies. But for these reasons, conservation and environmentalism are more important than ever. There are obvious benefits to making changes aimed at reducing harmful human impact to our world, namely protecting and preserving ecosystems, ultimately resulting in the extension life as we know it on this planet. But there is also a sociopolitical layer to environmentalism–immediate and imminent threats to impoverished and disadvantaged societies–which must be explained and addressed now. The powerful speakers below are some of the world's top experts versed in all aspects of conservation. It is only "natural" to salute them this Earth Day.
To learn more about hosting any of the speakers below, Contact Us.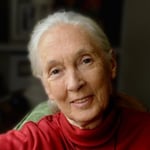 Jane Goodall
Author; Filmmaker; Primatologist; Ethologist; Anthropologist; UN Messenger Of Peace; Founder, Jane Goodall Institute
Hailed as the world's most important conservationist and animal welfare activist, Jane Goodall amazes and educates audiences across the globe with her triumphant and touching story. As the foremost expert on chimpanzees, Goodall is best known for her 45-year study of the social and familial interactions of wild chimpanzees in Tanzania. She was the first and only human to be accepted into chimpanzee society.
Jane Goodall's Speaker Page >>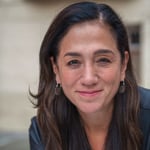 Cristina Mittermeier
Conservation Photographer; Co-Founder, SeaLegacy; Founder, Former President, and Fellow of The International League of Conservation Photographers (ILCP)
A virtuous mind and voice in conservation photography and one of the most influential female photographers in the world, Cristina Mittermeier began her career as a Marine Biologist working in her native Mexico. She soon discovered that she could better advocate for the oceans and the planet through the lens of her camera than she could with data on spreadsheets.
Cristina Mittermeier's Speaker Page >>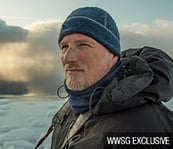 Paul Nicklen
National Geographic Photographer and Marine Biologist; Co-Founder, SeaLegacy; One of National Geographic's 2018 Adventurers of the Year
Paul Nicklen lives a life of art, purpose, and adventure, combining a career as an assignment photographer for National Geographic Magazine and co-founder of the conservation society, SeaLegacy. In addition to being one of the world's most acclaimed nature photographers, Paul is an acclaimed polar specialist, speaker, author, conservationist, and National Geographic Fellow.
Paul Nicklen's Speaker Page >>
Hank Paulson
Chairman, The Paulson Institute; Secretary of the Treasury, 2006-2009; Former Chairman and CEO, Goldman Sachs
A visionary leader with an adept appreciation of the financial and business challenges facing the U.S. and the world, the Honorable Henry M. Paulson, Jr. is one of the most prominent and powerful voices on today's political, environmental, and economic landscapes. With unrivaled experience and expertise, Paulson provides astute insights and shrewd analysis on complex, contemporary global issues.
Hank Paulson's Speaker Page >>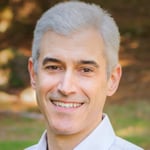 Andrew Winston
Founder, Winston Eco-Strategies; Leading Environmental Strategist and Green Business Expert; Bestselling Author, Green to Gold and Green Recovery
Andrew Winston is a globally recognized expert on how companies can navigate humanity's biggest challenges and profit from solving them. Andrew's first book, Green to Gold, was the top-selling green business title of the last decade. Through his writing, consulting, and speeches (including a TED talk), Andrew provides a practical and optimistic roadmap for building resilient, thriving companies and communities in a volatile world.