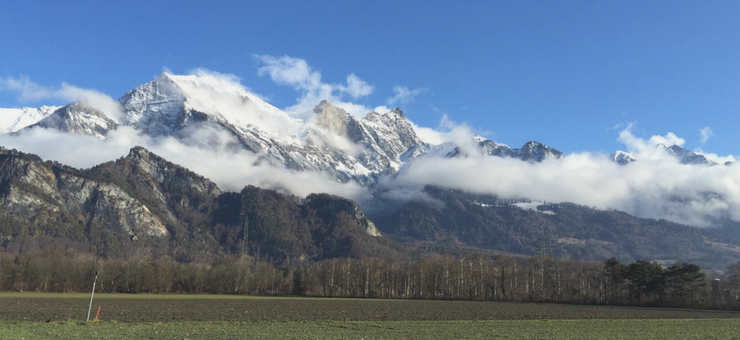 What's more important than an energized team to start the new year? Nothing. Nothing beats a smiling face, a go-getter attitude, or a true passion for doing the work your company is made to do. But sometimes, last year's short comings can trickle into the attitude of the new year– and it's important to fix that before it becomes a trend.
Worldwide Speakers Group knows just the trick. You need a speaker who will make your team feel like it is invincible and ready to conquer any challenge head on. These keynote speakers have worked as private life coaches or as artists, and they can make any business audience feel creative and motivated. These high-energy speakers can be the answer for every CEO or meeting planner needing extra motivation.
ERIK WAHL
Erik Wahl is an internationally recognized graffiti artist, # 1 best-selling author, and entrepreneur. Erik's understanding of vision was originally born in the school of disappointment. After an eight-year career as a successful partner in a corporate firm, he became frustrated by the lack of innovative thought and corresponding profits he saw in business. So he set out to challenge companies to change their way of thinking, while simultaneously pursuing his own individual passions. He rediscovered his love for art, and now plays in the business world by working through his art. Learn more about Erik Wahl for keynote speaking opportunities.
TIM STOREY
Tim Storey is an acclaimed author, speaker, and life coach, well known for inspiring and motivating people of all walks of life. Tim Storey has worked with entertainment executives, celebrities, athletes, adults, and children in the most deprived neighborhoods in the country. Tim has travelled to over seventy countries and spoken to millions of people. He helps people create the future they desire. Tim has inspired people from all walks of life, from entertainment legends to professional athletes and from executives to deprived children in third world countries. Tim uses seasoned foundational principles and humor to get honest with people so they can overcome the obstacles that are holding them back. Learn more about Tim Storey.
MARK GORDON
Mark Gordon knows the importance of patience, persistence, and teamwork. He also knows the passion and thrill, and the success & failures that can come with following your dreams. As one of the world's foremost deep-ocean explorers, he has utilized all of these tools, and experienced all of these emotions, to make startling discoveries underwater. As wonderful as major discoveries can be, Mark also knows that it is often the explorations that come up empty handed where the most valuable lessons can be learned. Mark is living his dream, and his passion is infectious. Audiences feel the excitement as he guides them through his tales of adventurous explorations. Whether an expedition leads to the discovery of unthinkable treasures, or to a ship that has been lost to the sea for a century or more, there is always the thrill of the journey and always lessons to be learned.
Like these powerful speakers, your employees will leave your event with a rejuvenated feeling that they can take on the world.
WWSG represents many more high-quality keynote speakers that are just the right fit for your team. Find who you are looking for in our WWSG Speaker Flow Chart or by searching through our expanded list of Motivational and Inspirational Speakers.
Need help finding the best professional speaker for your event? Contact us for our recommendations!