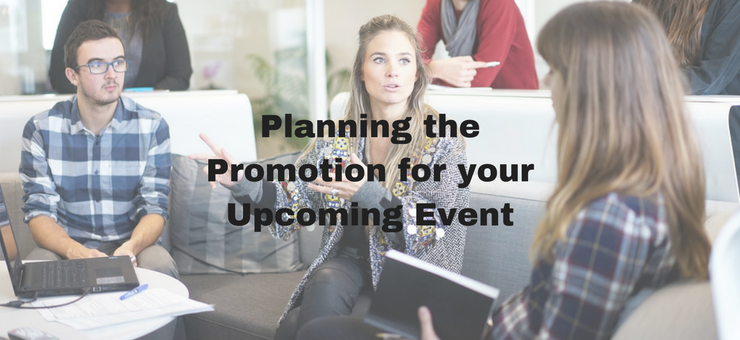 To attract your target audience to an event, promotion is a vital consideration. Your keynote speaker will bring people to your event, but you can attract a lot more people through a promotion strategy. Event planners can use various promotion methods such as email, social media, and blogging to ensure the right type of person attends your company's events.
Our event specialists have many years of experience in event planning and management around the world. Here are a few tips from them on how to promote your event effectively to your ideal audience.
Use Company Newsletters
With the growing importance of digital marketing, company newsletters have developed a renewed importance within the event planning industry. Not only will this help your readers understand your industry-specific expertise, it will allow your readers to visit your site through another medium, which gives them more opportunities to indicate interest in a certain offering.
It's important to vary the content in your newsletter to keep your subscribers engaged. Share your blogs about some of your products, and then introduce your highly sought-after keynote speaker as your main attraction for your upcoming conference. Make sure all high-value clients receive information on this event via the newsletter, and make sure your newsletter can easily be shared.
Orchestrate Social Media Campaigns
The vast majority of your target audience will have a social media account. Therefore, you should be using social media to your advantage in promoting your event. In crafting social media messaging, make sure you focus on the benefits of attending the event for all potential guests. Describe what the event's attendees will learn and what they will gain from witnessing your keynote speaker's performance.
Mobilize Event Advocates
As part of the event planning process, you should also be working with brand advocates to spread information on the event. This involves carefully communicating with existing customers and making it simple for these advocates to spread the message about the event. To streamline the promotional process, you might consider sending personal invites to supporters and using the opportunity to recommend the event to others within their network. You might also consider sending out event invites with a social sign-on button, which allows the recipient to share the information with one click.
Understand How Much to Promote
Last but not least, do not overshare. Social media can be abused, emails can be over delivered (and even marked as spam), and you don't want to pester your event advocates.
Remember your event's audience! How many times do they need to be reminded that the conference they're attending has some kickass presentations? And, if they've already registered, what objective will you achieve by continuing to share information about your speakers? Consider reminding people about your speakers no more than five times before your event. By thinking about your prospects, you're far less likely to over promote to your audience.
Successful events are built on a framework of refined event marketing. To discover more about this process and the techniques required to ensure a high attendance level at your next company event, download our free event planning guide today!