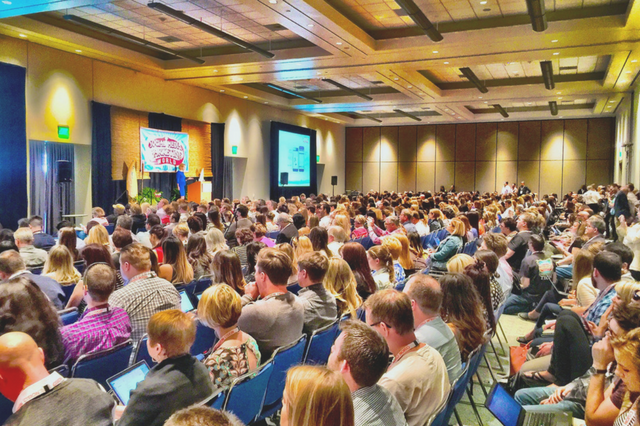 At Worldwide Speakers Group, we pride ourselves in the services we provide to our clients and speakers. These services span a wide range to both and we rely on our ability to successfully navigate these differing relationships. One relationship that predominately differs from the others is with our college and university clients.
Caris Beckman, VP of Sales at WWSG, focuses on colleges and universities, answers some questions related to the differing sales environment and practices that come with working with these clients.
How do colleges and universities differ from other clients?
Colleges/universities who build a yearly lecture series want to make their campus a "destination." The thought-provoking speakers invited are not only chosen to engage their students and explore different viewpoints, but also engage an entire community. When an entire community looks forward to who is coming "next season," the university begins to build a brand. Then, suddenly, there is a whole new pool of individuals recommending the campus to friends and family, and sharing on their social media accounts about the event.
Speakers are an investment and our team understands that. From the first conversation about the university's topic preferences to the speaker's standing ovation, Worldwide Speakers Group is involved. To do this, there must be a careful speaker selection; however, for the most part, colleges and university clients know who they want before they even call. They are very marketing-driven and want to fill the house.
Tough Question: Money. Where does it come from and are there different rules?
We find that private donors are often the catalyst behind very robust lecture series'. Donors are not always alumni, but rather involved community members that want to make their community campus a destination. Additionally, some colleges/universities charge for tickets and offset the cost of the speaker and related marketing.
Some colleges/universities charge for tickets and offset the cost of the speaker and related marketing—some don't.
In terms of payment of the speakers, some colleges/universities have unique rules. WWSG has built some level of flexibility into our contract process to accommodate those needs.
Back to Choosing Speakers. Who and What are these clients looking for?
A university President once said he was looking to "raise the flag" of the university by bringing a very diverse and high-quality selection of speakers to his campus.
Because the world "lecture" causes many students to groan, many campuses look for name recognition and star-power to accompany great lecture content. For example, while the community may not turn out for a political discussion on healthcare policy, Dr. Sanjay Gupta, will fill just about any venue and provide a starting point for additional conversations about the rising costs of healthcare. He knocks it out of the ballpark every time.
They want to fill seats, and to do that they need two things: star power and quality content.
Are there speakers that colleges/universities consistently look for?
It depends on what they are looking for.
WWSG is a library. Our "books" are on the shelves, and our clients choose what they want to read. We represent speakers from the left and right, who speak on just about any subject matter, and can likely debate opposing views on any subject matter. We ask the questions: Do you have a specific topic you are looking to explore? What are you trying to accomplish? What do you want your takeaways to be?
While the name recognition of many of our speakers is instant, we also represent other speakers who are rock stars in their field. With bios, sample videos, and even a conversation with the speaker ahead of booking to make sure we've got the right fit, we'll introduce you to the individual who will make your lecture or panel program shine with expertise.
What about the tricky subject, Politics?
Politics can be tricky for on campuses. There is a demand for dissenting views -- where there are two speakers, and they debate and discuss their different views and opinions. Many colleges and universities understand that one political view for 4 years is not a good model for higher education and freedom of speech.
We've had great success on campuses with thought leaders such as The Honorable Newt Gingrich. He is great for political points and counterpoints, keynotes, and Q&As. However, conservative speakers do fill venues, but some colleges don't go there.
Other pairings include: Sean Spicer or Matt Schlapp and Steve Israel and Tomi Lahren & Jen Psaki.
On top of helping choose and book their speakers, what other services do you provide?
Our team helps clients with social media around the speaker's visit and event. We'll tweet and retweet. We'll assist and supplement the campus's marketing team to organize interviews with the speaker either ahead of time to promote the event or on-site before or after the program. We are here to help with anything at any time.
Finally, what is your goal with clients like colleges and universities?
Our goal isn't to meet your expectations -- any speaker agency can do that. We strive to build a long and lasting relationship, not just a transaction. Once you book a speaker and engage with us, we want you to come back to us for the next speaker and the next.
If you'd like to see more speakers that are good fits for college or university speaking opportunities, click here.