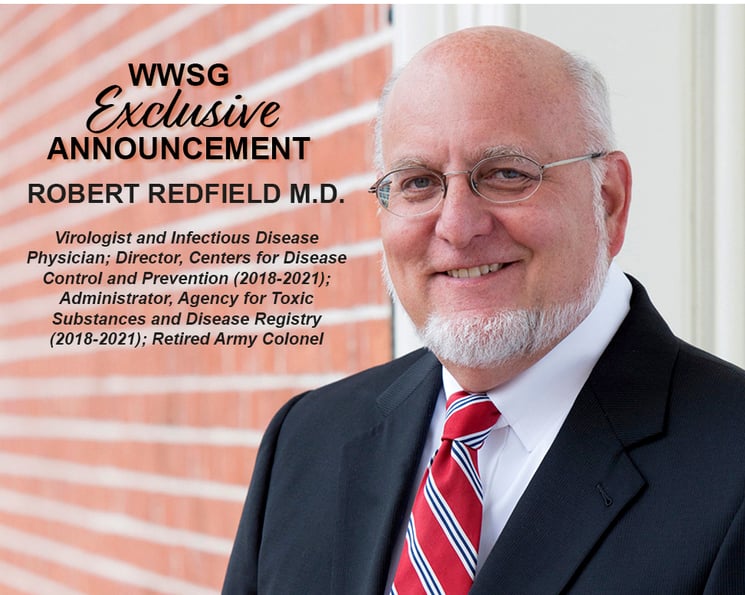 Worldwide Speakers Group is elated to announce our newest exclusive speaker, Dr. Robert Redfield!
Robert Redfield, M.D. is an American virologist and physician who has been on the cutting edge of some of the most significant scientific medical discoveries of modern history. He is widely respected for his central role in the establishment of the HIV/AIDS clinical research vaccine and subsequent development programs for therapeutic and preventative use.
Dr. Redfield approaches his work faithfully and with fervent dedication to researching the body's immune system and biological pathways to prevent and heal disease.
His varied speech topics cover HIV/AIDS treatment and prevention, lessons learned from COVID-19, scientific innovation, and drug use disorder.
For more information about hosting Dr. Redfield at your organization's next engagement, Contact Us.