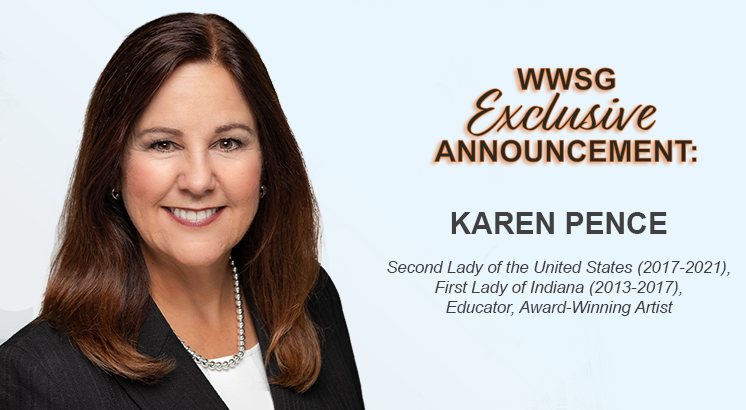 WWSG is thrilled to announce former Pence as their newest exclusive speaker.
Karen Pence's charismatic speeches highlight her unique experiences as the Second Lady of the United States and First Lady of Indiana. Her remarks illustrate the passion and dedication she feels towards art therapy awareness and to the sacrifices made by military service members and their families.
To host Mrs. Pence at your upcoming speaking engagement, Contact Us.