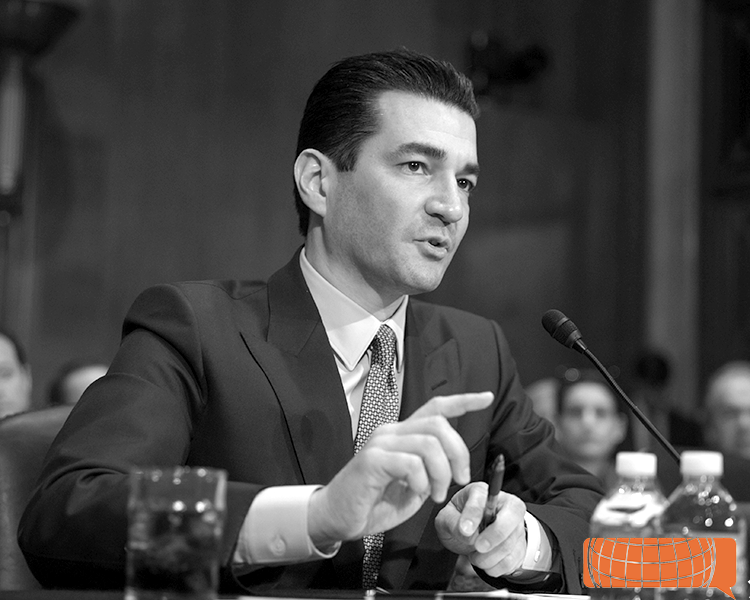 Physician; Former Commissioner Food and Drug Administration (2017-2019); Former Senior Advisor, CMS; Contributor, CNBC & Face the Nation
Scott Gottlieb is an aggressive advocate for advancing the health of patients, promoting healthcare access, and driving innovation. The FDA's historic and prolific advances in new policy distinguished his tenure as the former commissioner, in addition to a record-setting number of approvals of novel drugs, medical devices, and generic medicines. Under his leadership, the FDA advanced new frameworks for modern safe and effective oversight of gene therapies, cell based regenerative medicines, targeted drugs, and digital health devices. The FDA implemented new reforms to standardize drug reviews and make historic improvements of post market data collection and the use of real-world evidence.
Dr. Gottlieb's success in his role as the 23rd FDA Commissioner directly enabled the quick processing and approval of Covid-19 vaccines. His demonstrated success in transformative leadership is as advanced and impressive as his success in educating the public for the past year about Coronavirus facts, developments, and breakthroughs. Dr. Gottlieb's speaking engagements cover a broad range of perspective and expertise, which is why so many organizations invite him back to speak on multiple occasions. For more information on hosting Dr. Gottlieb, Contact Us.
What customers are saying:
"We were extremely pleased with yesterday's session. It was informative and engaging. The forty minute conversation went fast... We are in awe of your abilities!"
"A de facto voice of reason in health care."