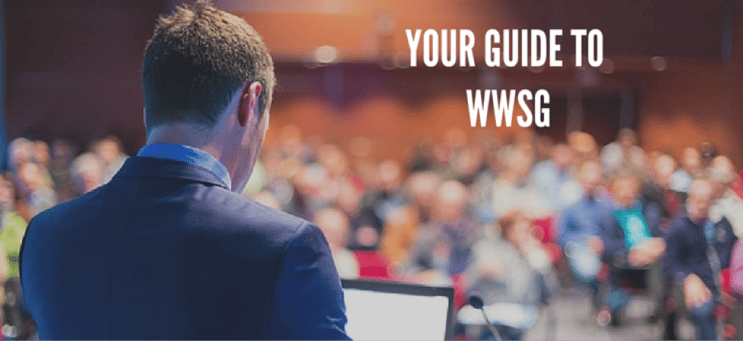 Worldwide Speakers Group has developed a leading-class reputation for the quality of the speakers within our organization. We pride ourselves on providing keynote speakers for a wide variety of topics to ensure a high caliber event experience for our clientele. We also offer additional services beyond providing direct access to high quality speakers. Our ability to assist you with the management of your events is based upon years of experience serving clients. For example, we can help plan and run a book signing with your keynote speakers. Additionally, our communication with the speaker ensures clients and the speaker are on the same page when working with WWSG.
Comprehensive Event Management
At Worldwide Speakers Group, we're committed to ensuring the success of our clients' events. This extends beyond offering access to skilled speakers. Our event management services allow us to work directly with our client's event planners. We monitor for alternative travel options for both speakers and clients so you can stay as cost-effective as possible. On top of that, we plan for the unexpected by making sure each of our speakers has at least one backup flight arranged in case a flight is delayed or canceled.
Prior to the event starting, we provide speakers and clients with a full itinerary that includes an overview of the event's details, essential contact information, and travel information. Lastly, our coordinators stay in touch after the event to provide feedback on how to improve for the next event.
Managing Book Signings
Our experience working with keynote speakers has given us the ability to plan and execute book signing events. We have seen this strategy benefit both our client and their keynote speakers. Our clients benefit from a sense of excitement from the event's attendees, and the speakers benefit from selling additional copies of their book.
As part of this process, we coordinate with event staff to manage elements such as scheduling, security, and travel to help minimize the workload for our clientele.
Liaison Between Clients and Speakers
Throughout the entire event, our team acts as a communication liaison between the event planning team and the keynote speaker. In our experience, we've found that event planners are juggling so many items in the preparation for a conference or event, responding to speaker questions can fall by the wayside. Since we already have a professional relationship with the keynote speaker, we're happy to provide assistance where it is needed.
This helps ensure there's always a specialist on hand to answer questions from either party and guarantees that all event obligations are being met according to the requirements. It's a service that brings comfort to both speakers and clients as they know that an experienced event specialist will be available on short notice to act on their behalf.
Our trusted team is now offering a resource that showcases our comprehensive services. To learn more, please download our latest guide.