2014 has come and gone, but along with it came some incredible motivational speeches from inspirational people. One speaker that WorldWide Speakers Group is privileged to feature is Shawn Achor.
He is one of the most talked about and sought-after speakers in the industry. Featured on Oprah and one of the most watched videos on both TED and YouTube, Shawn shares actionable steps to increase joy and create a more positive outlook.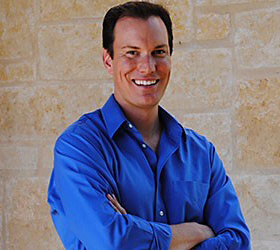 Shawn Achor is a Harvard-trained researcher and the New York Times best-selling author of The Happiness Advantage, where he discusses the secret of happy people. He graduated magna cum laude from Harvard and earned a Masters from Harvard Divinity School in Christian and Buddhist ethics. At Harvard, he was Head Teaching Fellow for "Positive Psychology" – the most popular course at Harvard. This work was featured in publications including The New York Times, The Wall Street Journal, Business Week and Forbes.
Shawn kept the trend of focusing on how a positive energy and psyche can boost your quality of business and life. Achor has traveled the world, speaking to doctors, farmers, students, business people, and people searching for the secrets of living and working with a positive outlook. His "The Happy Secret To Better Work" talk goes in-depth on his research from his time at Harvard and work with GoodThink Inc., preaching that true happiness can increase productivity in all facets of your life. Furthermore, Achor released a book, "The Happiness Advantage", which helps break the mold of the conventional outlook on success, furthering the idea that happiness breeds productivity and success…and not vice-versa.
This quote from "The Happiness Advantage" provides great insight on the mantra he teaches and by which he lives:
"The more we can lower or even eliminate the activation energy for our desired actions, the more we enhance our ability to jump-start positive change." – Shawn Achor
WorldWide Speakers Group is ecstatic that an influence such as Shawn Achor can help move and instill passion into any audience or event. To learn more or to check his availability to speak with your audience, click here.