As the world welcomes a new year where sustainability will part of nearly every discussion, businesses can't afford another broken resolution. In 2022, integrating environmental and social concerns into business decisions are top-of-mind for world leaders and executives alike. Sustainability plays a unique role affecting public and private sectors equally while climate change and the health of our planet ruminates in concerned minds globally.
The UN's climate change conference held this past November gave us inspiring statements from world leaders like Joe Biden, Barack Obama, Mario Draghi, and even renowned naturalist David Attenborough. Climate concerns are just as hot a topic in business. Blackrock's CEO recently warned that failing to manage climate-related risks and other harmful actions "will catch up with a company and destroy shareholder value." He added that companies that are insufficiently responsive to stakeholder and sustainability concerns will face increased skepticism and higher capital costs, a sentiment shared by numerous top business leaders.
The thought leaders below are some of the world's top experts versed in all aspects of conservation and sustainability. Some of them can inspire and motivate audiences to take action towards a greener future. Others can advise your organization on being a leader in sustainable practices while speaking to the short- and long-term impacts on growth and investments.
To learn more about hosting any of the speakers below, Contact Us.
Search Environmental Speakers >>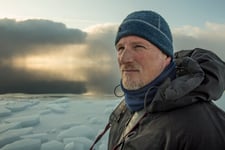 Paul Nicklen
National Geographic Photographer and Marine Biologist; Co-Founder, SeaLegacy; One of National Geographic's 2018 Adventurers of the Year
Paul Nicklen lives a life of art, purpose, and adventure, combining a career as an assignment photographer for National Geographic Magazine and co-founder of the conservation society, SeaLegacy. In addition to being one of the world's most acclaimed nature photographers, Paul is an acclaimed polar specialist, speaker, author, conservationist, and National Geographic Fellow. Over the past two decades, Paul has collaborated with scientists, filmmakers, conservationists and explorers to create awareness and inspire action for global issues like climate change.
Paul Nicklen's Speaker Page >>
Founder & Chairman, Paulson Institute; Secretary of the Treasury, 2006-2009; Former Chairman and CEO, Goldman Sachs
A visionary leader with an adept appreciation of the financial and business challenges facing the U.S. and the world, the Honorable Henry M. Paulson, Jr. is one of the most prominent and powerful voices on today's political, environmental, and economic landscapes. With unrivaled experience and expertise, Paulson provides astute insights and shrewd analysis on complex, contemporary global issues. Paulson believes there are many parallels between the financial crisis and climate crisis, however the climate crisis is much crueler because the impacts are cumulative and unlike with the financial crisis, the government will not be able to step in at the last minute to avert disaster. Paulson Institute addresses these topics regularly.
Hank Paulson's Speaker Page >>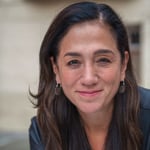 Conservation Photographer; Co-Founder, SeaLegacy; Founder, Former President, and Fellow of The International League of Conservation Photographers (ILCP)
A virtuous mind and voice in conservation photography and one of the most influential female photographers in the world, Cristina Mittermeier began her career as a Marine Biologist in Mexico. She soon discovered that she could better advocate for the oceans and the planet through the lens of her camera than she could with data on spreadsheets. Cristina is co-founder of SeaLegacy, an expedition-based ocean conservation project that uses media to tell stories about the ocean and its inhabitants, educating and advising viewers about how we can build a healthy future for our oceans.
Cristina Mittermeier's Speaker Page >>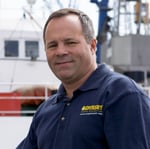 Pioneer in Deep-Ocean Exploration; Chairman and Chief Executive Officer of Odyssey Marine Exploration
Mark is an entrepreneur with a keen ability to build companies and lead them to realizing their true potential for success. Mark Gordon exemplified this when he successfully orchestrated a unique career pivot. Odyssey Marine Exploration, originally a deep-sea exploration business, changed from shipwreck exploration to the extraction of subsea mineral resources when Mark recognized the opportunity to apply Odyssey's core competencies in a more productive manner. Since subsea mineral deposits can provide critical resources with minimized environmental and social impact when compared with land-based deposits, Odyssey Marine Exploration now focuses on projects that can meet stringent standards for environmental responsibility and sustainability while unlocking benefits for the host communities and countries it serves.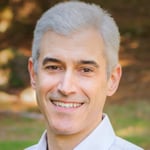 Globally Recognized Expert on Megatrends and Corporate Sustainability; Author of Best-Sellers Net Positive, The Big Pivot, and Green to Gold
Andrew Winston is a globally recognized expert on how companies can navigate humanity's biggest challenges and profit from solving them. Our economy and society are healing from the pandemic, but extreme challenges remain, such as climate change and inequality. Andrew's latest speech topic, "Gigatrends and Drive to Net Positive" is based on his new book Net Positive (co-authored with legendary CEO Paul Polman). This inspiring talk helps audiences navigate the seismic changes sweeping through business. Net Positive explodes 50 years of corporate dogma about the purpose of business and how it thrives.