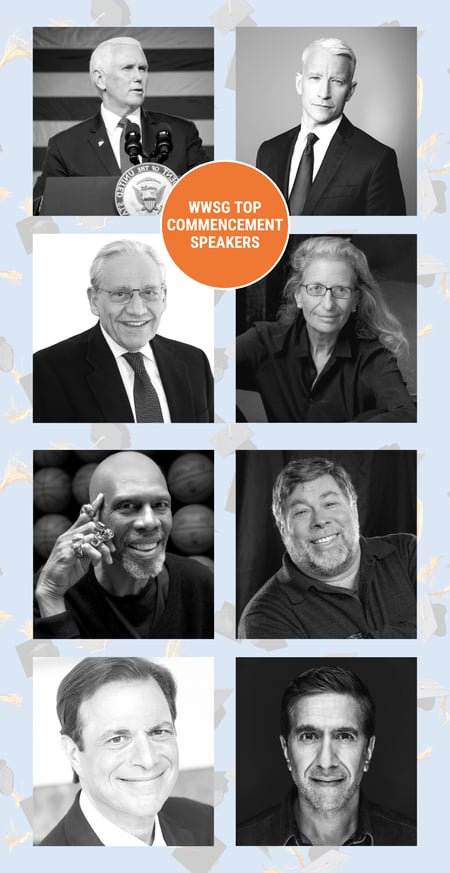 What could be more important than inspiring the lives and futures of our youth? Tomorrow's innovators, disruptors, influencers, and change-makers deserve an energizing and motivating address at the signature event marking the end of their college chapters and beginning of their pursuits.
These inspirational thought leaders are popular choices to speak to young audiences. They tell fascinating stories of rising to the top–in journalism, politics, sports, and sciences–filling audiences with hope and positive aspirations.
It's never too early to consider the speaking options for your future events, especially as 2021 continues to trend positively for wellness, making commencements and other engagements possible to host in-person again. Our knowledgeable and experienced team is ready and excited to provide qualified speaker recommendations for your upcoming gatherings.
To learn more about hosting these or any of our outstanding speakers, Contact Us.
Pictured: Mike Pence, Anderson Cooper, Bob Woodward, Annie Leibovitz,
Kareem Abdul-Jabbar, Steve Wozniak, Michael Beschloss, Sanjay Gupta