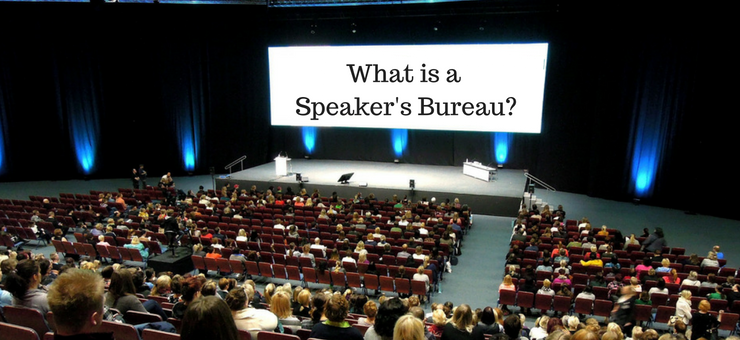 Are you looking for the perfect speaker for your next lecture or event? A speakers bureau could offer the keynote presentation that you are looking for.
A speakers bureau is an organization that facilitates the searching and booking of professional speakers for business events and conferences. As the world's leading speakers bureau, Worldwide Speakers Group (WWSG) assists clients around the world in connecting renowned speakers from various industries and backgrounds with clients in virtually all sectors. WWSG introduces the high-quality keynote speakers to the client, negotiates a fee, and handles logistics of the event.
Why You Should Use a Speakers Bureau
You may be thinking, why bother with a speakers bureau — why not book with the speaker directly? Here are a few reasons why using a speakers bureau is beneficial:
A large database of industry-leading speakers

It's tough to beat a speakers bureau's comprehensive list of speakers. By simply contacting a speakers group, you'll instantly gain access to hundreds of available speakers. WWSG has worked with industry leaders such as Steve Wozniak, Newt Gringrich, and Sanjay Gupta to name a few. In addition, we represent over 450 internationally recognized speakers. We can help you find the right speaker for your audience and for your budget.

Matching the right speaker with your event and budget

We have a robust history of finding the right professional speakers for our clients. In our discovery process, we will identify speakers that fit your needs and your budget to allow us to showcase a number of available speakers. We typically present a few different options to ensure your event is a success.

Event planning at no additional cost

At WWSG, we'll help you plan and organize your event from start-to-finish from ironing out the event itinerary to travel and logistics. We've been helping our clients run their events seamlessly for over the last decade.
Tips for Selecting the Right Speaker for Your Event
Decisions, decisions, decisions. It can be difficult to narrow down a list of your top speaker choices for your event, let alone pick the right one. Here are a few tips to guide you along the way:
Define your objectives and budget

What do you hope to accomplish with your event? How much is in your budget? What is the audience for your event? Whether it's to increase awareness of a particular topic, inspire people to take action, or motivate employees to work harder, we'll help you select a speaker to help you best achieve your objectives.

Knowledge and experience of your industry

A speakers' bureau is your go-to resource for providing helpful information on your event. Whether you come from a university, corporation, non-profit, or other hospital foundation, we have a wide depth of knowledge and experience pertaining to various industries from years of experience facilitating successful events. We know what has worked well for events similar to yours and can find the right speaker for your event.
The Best Planning Tips to Boost the Success of Your Event
Success is in the details.

The most successful events have carefully considered all details and presented a cohesive package to the audience. Consider details such as a VIP reception, an entertaining emcee, book signings, and other value add-ons.

Set expectations with the speaker.

WWSG can help with pre-event calls with the keynote speaker, we can help with a run through of all events in the pre-event meeting, and we can assist with the planning of contingency plans. We are experts in preparing both your team and the professional speaker to hit a homerun at your event.
Costs to Expect
Clients are typically expected to cover airfare (first class or full coach), accommodations, meals, and of course the speaker's fee. If your budget doesn't have room for today's hottest speaker, you might save money on booking an up-and-coming speaker, one that will still capture your audience's attention on a slightly smaller budget. We have recommendations and access to these speakers.
Looking for a helpful guide to plan your next event? Download WWSG's free speaker planning flowchart to simplify the planning process. This flowchart helps you select speakers based on your budget and objectives, whether it's to boost morale or present new ideas.