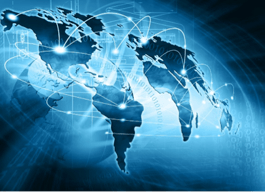 Global security is and will always be one of the most critical issues facing our nation's leaders, but it also has major implications for organizations, citizens and consumers alike. Our speakers at Worldwide Speakers Group have unique insights and perspectives on such a critical issues as:
In the mindset of our adversaries—al-Qaeda, Hezbollah & Hamas
The world hotspots and how they impact global trade
Political stability in the Middle East & the Horn of Africa
The biggest threats from cyber-attacks to drones, and their social and economic impacts
The "Shadow War" and the new role of the CIA
Technology's impact on the nature of current warfare
Major world events & what's next for the global security scene
Please take a moment to read below about the global security experts and what they can offer your audiences. Let WWSG know how we can help bring one of these, or any of our other distinguished speakers to your next event. Contact us at 703.373.WWSG (9974) or speakers@WWSG.com.
MARK MAZZETTI: The "Shadow War" & the New CIA An award-winning New York Times' national security correspondent, Mark Mazzetti is one of the foremost experts on defense, national security and intelligence issues. Mazzetti has been covering these issues for over a decade and has traveled frequently to Afghanistan, Pakistan, Iraq, and the Horn of Africa. He is author of The Way of the Knife, a book that reveals the new American way of war.
GENERAL CASEY: World Hotspots, Allied Interests and What's Next for the Global Security Scene One of the most accomplished soldiers in U.S. history, General George W. Casey, Jr. is the former Chief of Staff of the US Army from April 2007 to 2011 and is widely credited with modernizing and leading the transformation necessary to defend our nation in the 21st Century, while ensuring the current force deployed in the war on terror was the best this country has ever fielded. Casey provides a candid survey of current and future trouble spots and shares how these areas of unrest could impact the US.

P.W. SINGER: Defense in the 21st Century from Robotics to Drones Dr. Singer is the youngest scholar named Senior Fellow in Brookings's 95-year history and is considered one of the world's leading experts on changes in 21st century warfare. His most recent book, Wired for War, looks at the implications of robotics and other new technologies for war, politics, ethics, and law in the 21st century

AMB. BILL BURNS: Global Security Thought Leader & Diplomacy Expert Amb. Bill Burns is the former Deputy Secretary of State and one of the most respected diplomatic and strategic minds of our time. Former Ambassador to Russia and Jordan and named by TIME magazine in its list of "50 Most Promising American Leaders…" he is one of the leading voices on diplomacy and the effects of certain security policies and actions.

KIRON SKINNER: Political Stability in the Middle East & North Africa Dr. Kiron K. Skinner is a renowned expert in international relations & US foreign policy. Based on her role as an adviser to DOD's Policy Board on the Wars in Iraq and Afghanistan, Dr. Skinner has in-depth knowledge of the current regimes in place in Middle Eastern and North African countries. She is Carnegie Mellon University's first university adviser on national security policy.

AVI JORISCH: The Mindset of Our Adversaries—al-Qaeda, Hezbollah & Hamas A noted counter-terrorism expert, Avi Jorisch has lived and traveled for extensive periods of time in the Middle East, interviewed members of the world's most notorious terrorist organizations and worked at government agencies. Jorisch trains government officials, military personnel, intelligence and law enforcement agencies, and financial institutions on the ideological mindset of our adversaries—illiberal militant organizations such as al-Qaeda, Hezbollah and Hamas.
GENERAL SCHWARTZ: An Analysis of the Biggest Threats, from Cyber-Attacks to Drones Gen. Norty Schwartz, USAF (Ret) has one of the most distinguished military careers in both special operations and conventional commands. As former Chief of Staff of the Air Force, Gen. Schwartz dispels all myths, while providing a current analysis of the state of world affairs by examining regions that pose the greatest threat, from terrorist attacks to cyber-attacks.
Please let us know if you are interested in one of these or any other keynote speakers for your next event. We may be reached at 70.373.WWSG (9974) or speakers@WWSG.com.