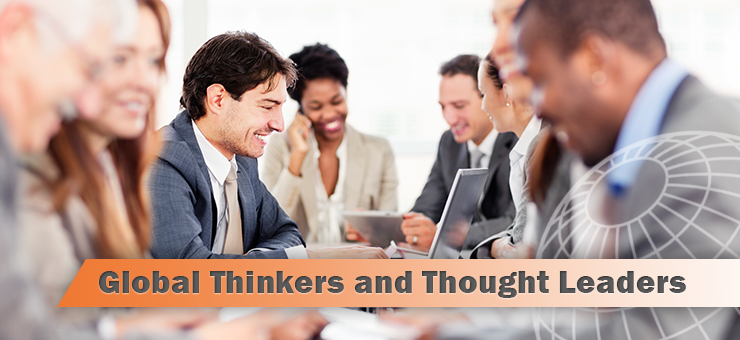 Worldwide Speakers Group, in partnership with APCO Worldwide, hosted an Exclusive Breakfast on Monday, October 5, featuring WWSG Exclusive The Honorable Gary Locke, former U.S. ambassador to the People's Republic of China and other global thinkers and thought leaders. The event featured a discussion between Ambassador Locke and business leaders on the importance of the U.S.-China commercial relationship. APCO's Gadi Dechter moderated the discussion, with contributions from Don Bonker, APCO International Advisory Council member and former U.S. congressman, and James McGregor, chairman of APCO's Greater China offices.

---
There is no more important country and topic to discuss than China on the heels of President Xi Jinping's State Visit, and the conversation that ensued proved insightful and interesting.
Here are some discussion highlights:
Xi Jinping State Visit

Ambassador Locke discussed the significance of Xi Jinping's visit to Seattle to meet with leaders of some of the world's largest and most profitable technology companies and the concerns that many of these titans of industry conveyed to President Xi. Some of these concerns include the lack of rule of law in China, lack of IPR protections and the lack of a free and open internet in China. Locke also discussed the major themes in Xi Jinping's speech to business leaders in Seattle and helped outline the significance of the themes present in the address. Both Locke and McGregor weighed in on the optics of the visit and how the high-profile nature of the visit helped to solidify Xi Jinping's domestic profile and quell critics.

U.S.-China Trade Relationship

Ambassador Locke discussed the long-awaited Bilateral Investment Treaty with China and the hurdles and barriers to its implementation. He highlighted the importance of this agreement to the United States and to American businesses, pointing out that such an agreement would open up several sectors of the Chinese economy to foreign businesses and create greater economic interdependence between the two countries. Locke also discussed the competition that America faces in China from other developed and developing economies and underscored the importance of further fostering deep and sustained economic ties with China. Both Locke and McGregor highlighted the importance of domestic stability in the policy considerations of China's top leaders and highlighted the interest that China's leaders have in the health of the U.S. economy.

Cyber Security

The success of President Xi Jinping's visit to Washington, D.C. was discussed, including the important and unprecedented commitments against commercial cyber-theft that accompanied the visit, with both countries agreeing "that neither country's government will conduct or knowingly support cyber-enabled theft of intellectual property, including trade secrets or other confidential business information, with the intent of providing competitive advantages to companies or commercial sectors." Ambassador Locke discussed the significance of this and outlined the potential opportunities and barriers that could arise from this shift. He also encouraged businesses to reach out to government officials if they suspect cyber espionage.
---
WWSG Thought Leader Series brings notable leaders and business experts to an intimate roundtable to share their insights, experiences and industry knowledge with select invitees. These educational and interactive events allow attendees to engage on a personal level with some of the most iconic leaders today. We look forward to continuously bring enlightening and distinguished topics to provide knowledge and global analysis insights for all of our clients. Please email us at speakers@wwsg.com for more information on the next roundtable discussion and how you can be selected to attend.
---