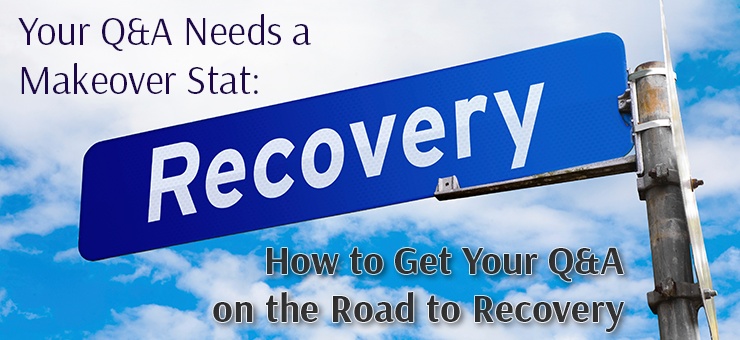 We have all experienced great events and conferences that end on a somewhat disappointing note. The keynote speaker's presentation may have been informative, electrifying and thought provoking, but if the question and answer session that follows falls flat, it can cast a shadow over what was an otherwise successful undertaking.
The objective of a good Q&A session is to enhance the presentation by providing the audience with an opportunity to interact with the speaker, to get clarification on certain points and have a bit of a dialogue.
As you're planning your next conference or event that features a keynote speaker, you may be wondering what you can do to help make the Q&A session every bit as successful as what preceded it. Here are a few tips:
Ask Your Guest Speaker
Some speakers are not comfortable with audience participation and are ill at ease during a question-and-answer session. Some presentations are better served if they remain as presented without an open-ended follow-up. It's always a good idea to find out if your guest speaker would prefer if the Q&A was omitted from the agenda.
Establish the Rules
At the outset, have the moderator advise the audience members that they will have an opportunity to ask the speaker some questions following the presentation. Ask them to limit their questions to topics that will be interesting for the entire audience by suggesting that this may not be an appropriate forum to ask a question that is too specific or personal. The moderator can also ask the audience to keep their questions brief and suggest that those interested in asking a question be sure to listen to other questions asked in order to ensure there isn't any repetition.
Seed Some Initial Questions
To set the standard of what kinds of questions will be most suitable and to avoid the awkward silence that may occur if the audience is not yet ready with their questions, you can have some initial questions ready. You may want to ask the guest speaker ahead of time what some of the most common questions they receive might be or what kinds of questions have been most interesting and have elicited the best discussions. It's also a good opportunity to find out what kinds of questions the professional speaker might prefer to stay away from, either for personal reasons or if they delve into topics that are not suitable for a short Q&A. Then, you can provide the good, thought-provoking questions to some preselected audience members or to the moderator who can get the ball rolling.
A Q&A in Reverse
A good alternative to the traditional Q&A session that could achieve greater discussion and interaction might be to turn the tables on the audience by having the keynote speaker ask them questions. He or she can ask for their initial reaction, how the discussion may change the way they do things from now on or share any other thoughts or insights they may have. This kind of interaction offers the audience the opportunity to share even if they don't have a question and can create more of a conversational environment
Don't Close With the Q&A
Since the Q&A session often has the potential of being the least interesting part of the agenda, and you don't want the audience to leave on a disappointing note, you may want to consider asking your guest speaker to save a final anecdote or closing statement that can be used to conclude the presentation. If this is possible, it could be your best bet to make sure your event ends not with a fizzle but with a bang.
Keep in mind that the traditional Q&A approach isn't always as effective as you would like it to be. Take into account these unconventional tactics to engage your audience and leave them wanting more.