Motivated employees are the secret ingredient that makes your company successful. They are more productive, more efficient, and generally more pleasant to work with than their unmotivated counterparts. Motivated employees truly care about their work, and for this reason, senior leadership must understand that positive employee morale is a requirement for most modern day organizations. For companies lacking that motivation, leadership can look to professional speakers to reignite that drive.
Read More
Topics: motivational speaker, top motivational speakers, Daymond John, Erik Wahl, Pat Lencioni, Chester Elton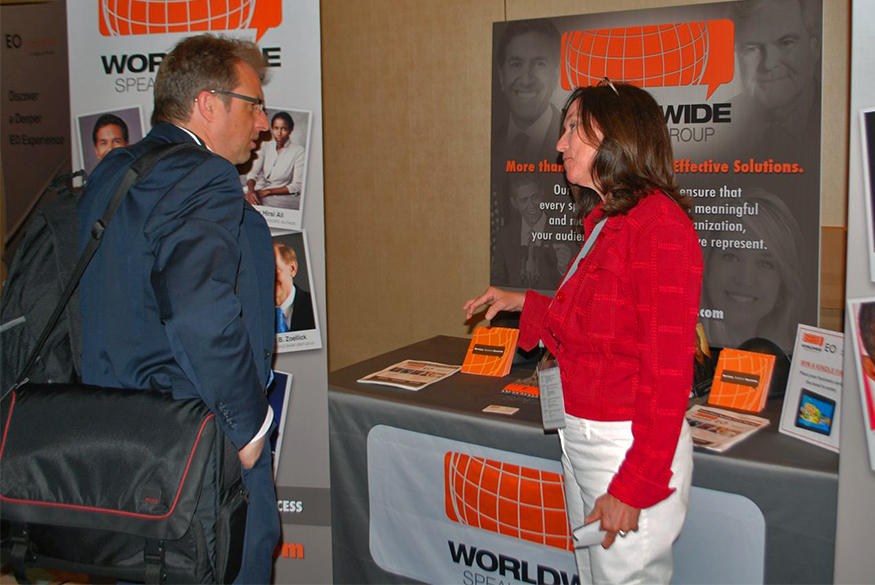 Last month, Worldwide Speakers Group (WWSG) traveled to Miami, Florida for a four-day conference hosted by one of our partners, Entrepreneurs' Organization (EO). Despite the absence of nice beach weather, the event was a huge success: more than 350 attendees gathered to collaborate with one another and learn from some incredible keynote speakers.
Read More
Topics: Worldwide Speakers Group, entrepreneurs' organization, EO Miami University, Mike Abrashoff, Daymond John, Frans Johansson, WWSG's Top Speakers